Its the time of year when my pile of 'on the go' and 'to read' books reaches a critical mass, boosted by Christmas presents; a tipping point from which I will not be able to catch-up, but will enjoy trying.
Currently sustaining me through the winter months are:
J.A. Baker's The Peregrine; a hawk-eyed and visceral account of bird, man and landscape.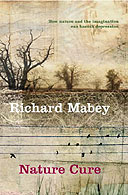 Richard Mabey's Nature Cure muses far and wide in chronicling his personal resurrection from depression through a reconnection with the natural world.
And for dipping into on a stormy night, The Oxford Book of English Ghost Stories (Michael Cox and R.A. Gilbert, Eds.).
I'm also particularly looking forward to:
After London - Richard Jefferies
Dark Mountain Issue 3 - Various
Headwaters: Walking to British river sources - Phil Clayton
Land of Lost Content: The Luddite revolt, 1812 - Robert Reid
The Art of Wandering: The writer as walker - Merlin Coverley
The Daylight Gate - Jeanette Winterson
The English Lakes: A history - Ian Thompson
The Great God Pan - Arthur Machen
The Leaping Hare - George Ewart Evans and David Thomson
The Living Mountain - Nan Shepherd
Who I Am - Pete Townsend
Why Willows Weep: Contemporary tales from the woods -
Various
Wolf Solent - John Cowper Powys
And with no plans to re-boot to a Kindle, the house will continue to be populated with erratic-like piles of books awaiting discovery.